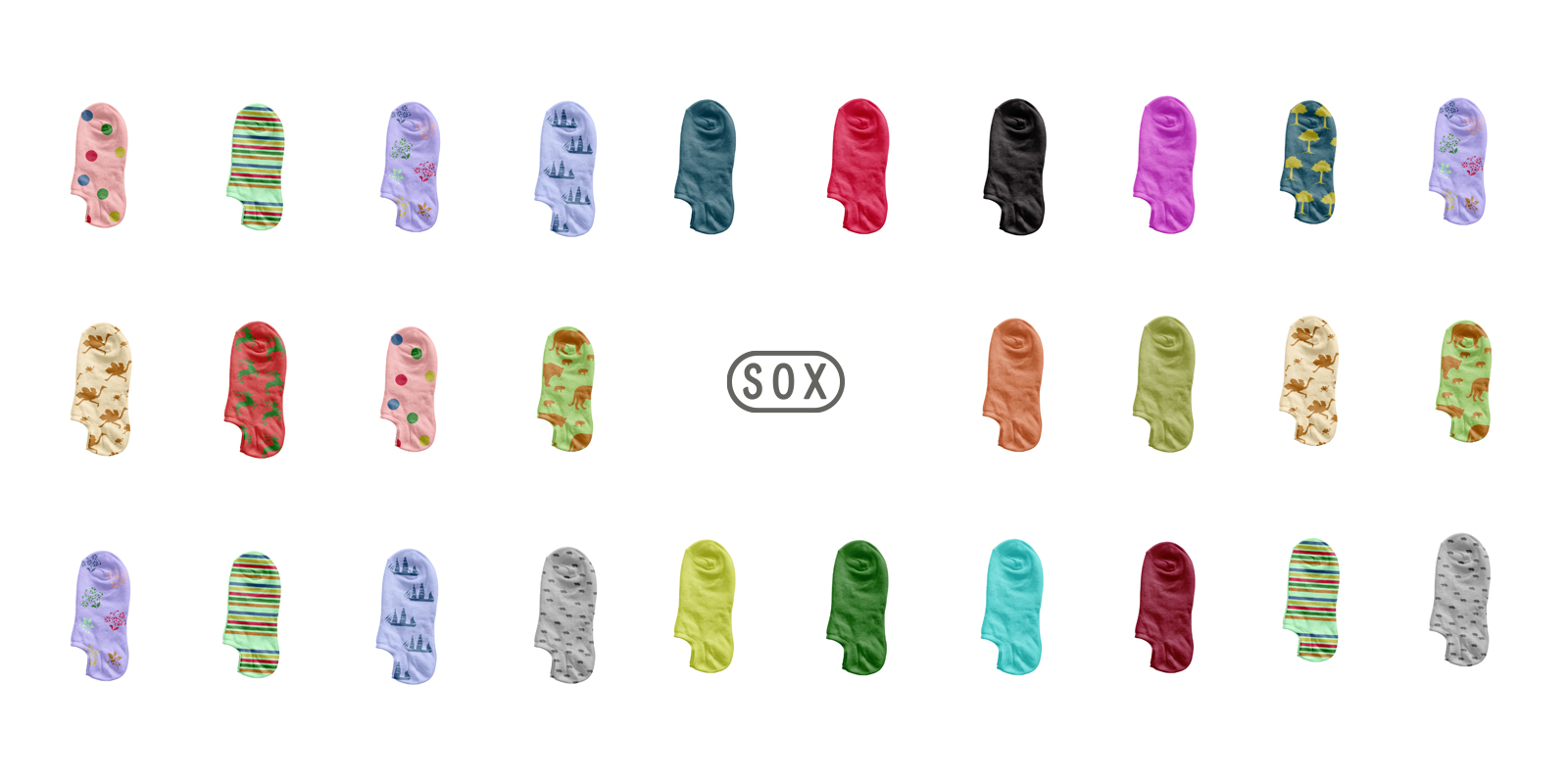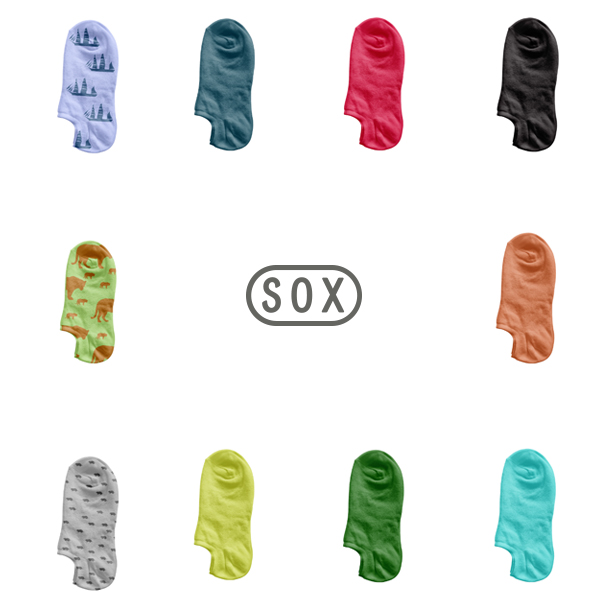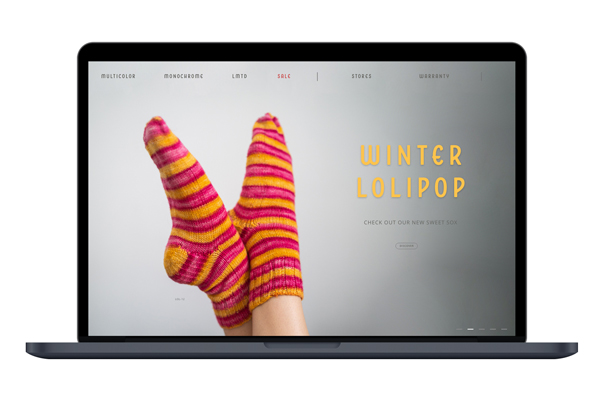 SOX is a design draft for a sock brand. The site works on desktops and mobile devices. The brand sells different types of socks, including limited editions, different materials, or different lengths, online or in their own stores.
Each pair of socks has its own code, it is never repeated, so with a pair of socks you get a truly unique piece of clothing for your feet.
Samples of different slides on the Homepage.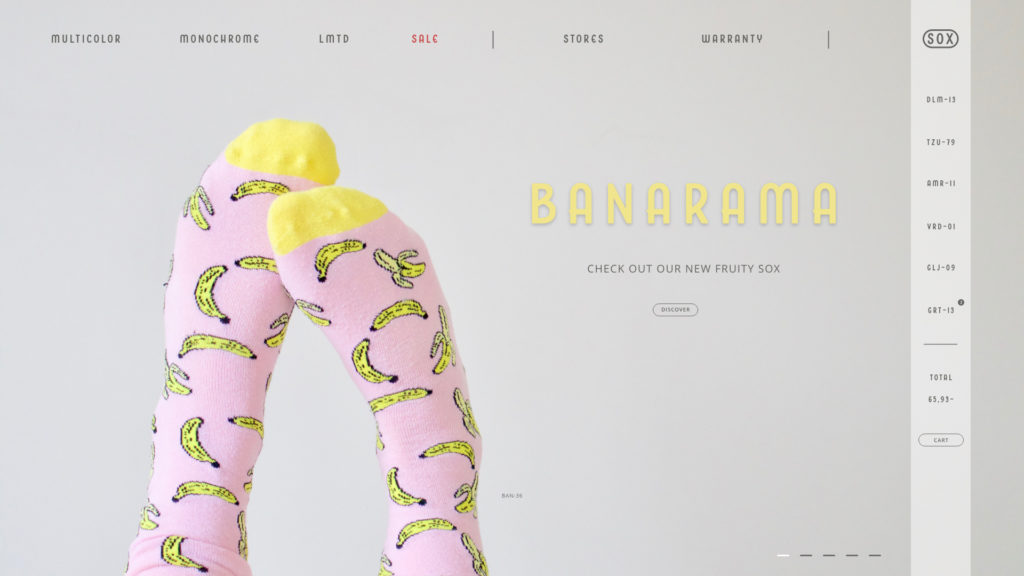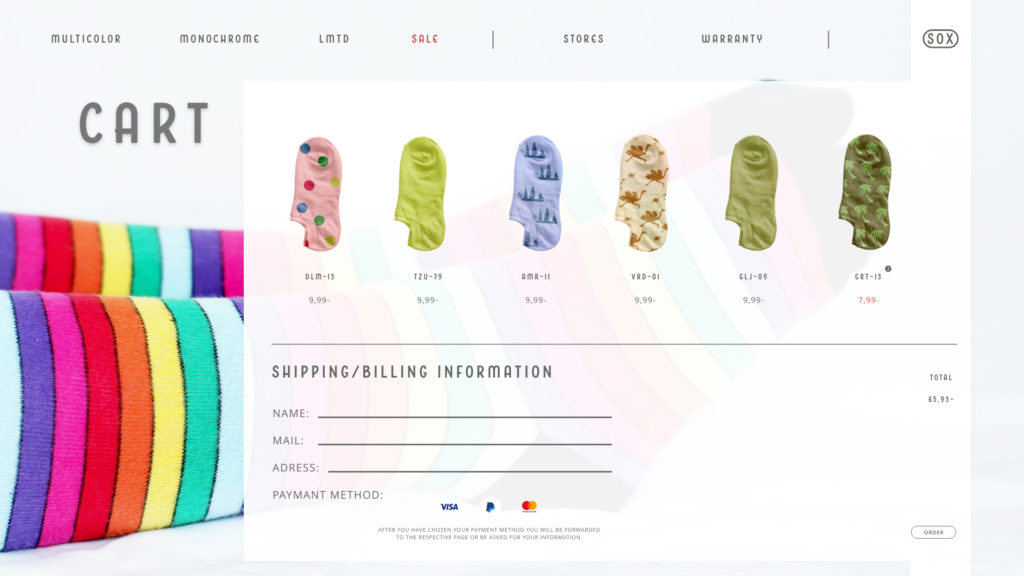 The shopping cart is hidden in the white bar that appears on every page of the website. Every time you add a product to your shopping cart, it will appear as a list. When you click the "Cart" button, a new micro-site will appear behind the bar and you can finish your shopping.
Other pages.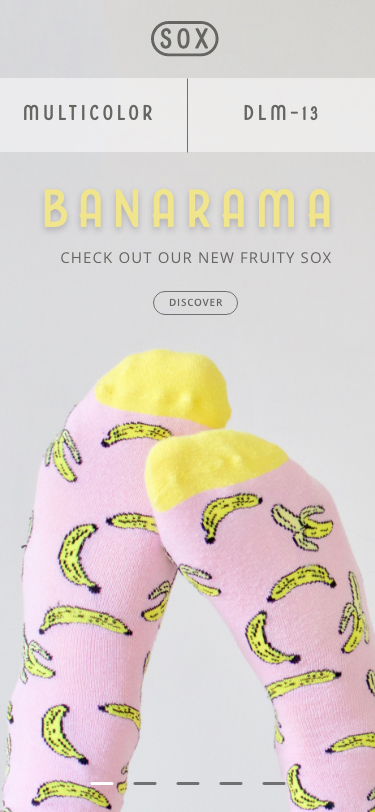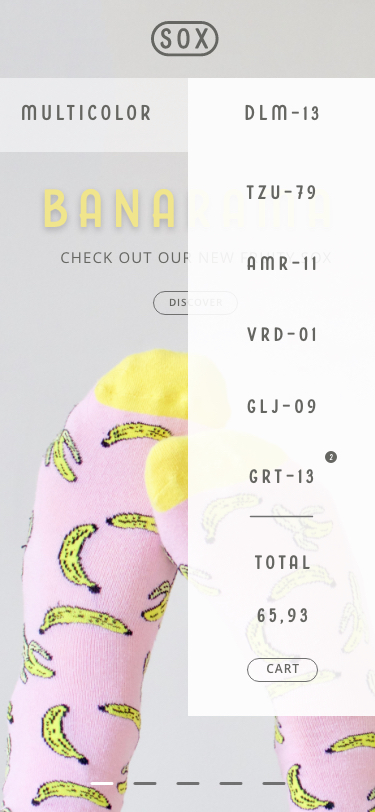 The mobile navigation was designed to be intuitive and user-friendly. As a customer, you have two options for navigating through the entire website and getting to your shopping cart quickly at any time. The main navigation is on the left, which is where you can find all the pages you can visit. On the other side, you can take a quick look at your shopping cart or go straight to it.
Slides on the main page.
The mobile presentation of the online shop is kept simple and highlights the product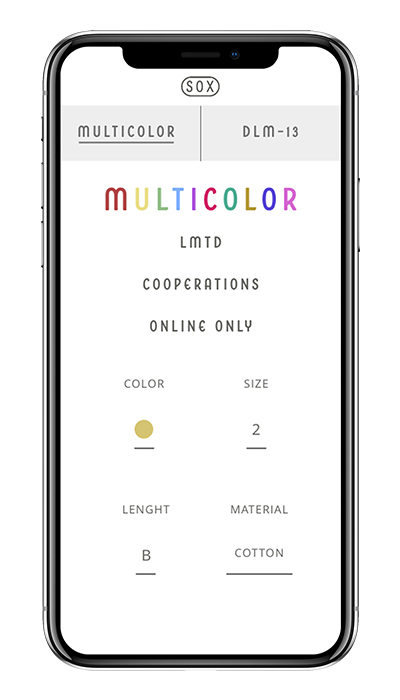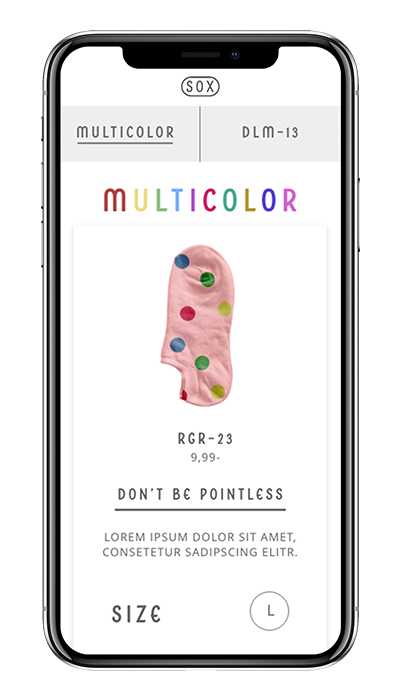 Other pages.