The Mystery of the Black Forest
Schwarzwald is an introduction page for the Black Forest region in Germany. Dedicated to people who are planning a trip or a visit to the beautiful and mystical forest in Europe. The Name is German and means Black Forest. The website offers different types of Information, like weather, location and about vacation rentals in the region. The site also has a Community page (or blog) as well, where new people can get tips from locals and other visitors.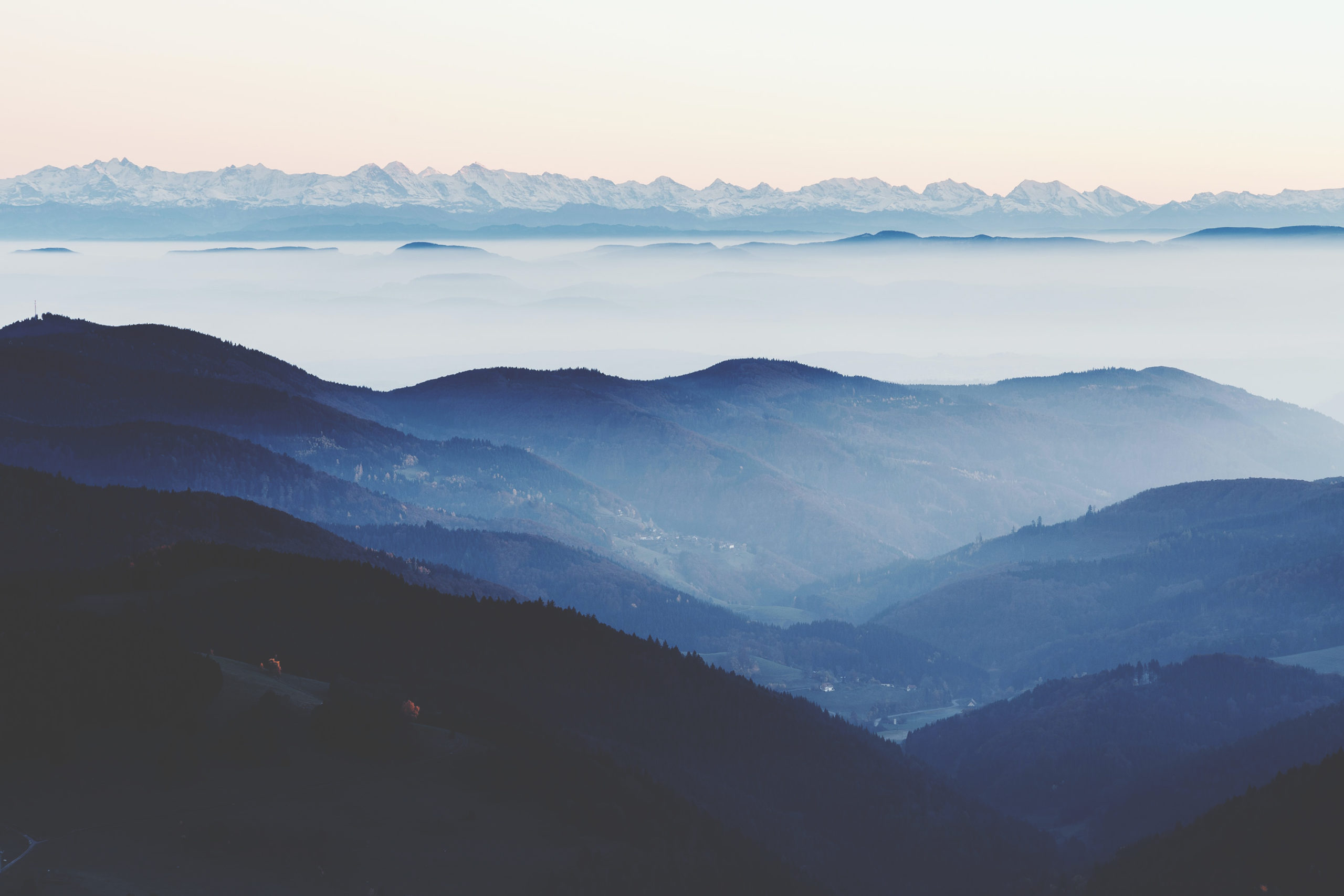 The main theme used is dark and matte color focused, matching the unknown and mystical beauty mood of the forest. The Images used are retouched and matched to the entire theme. Every Element used on the website is white, giving a high contrast to the human eye. This includes text, Icons and even widgets.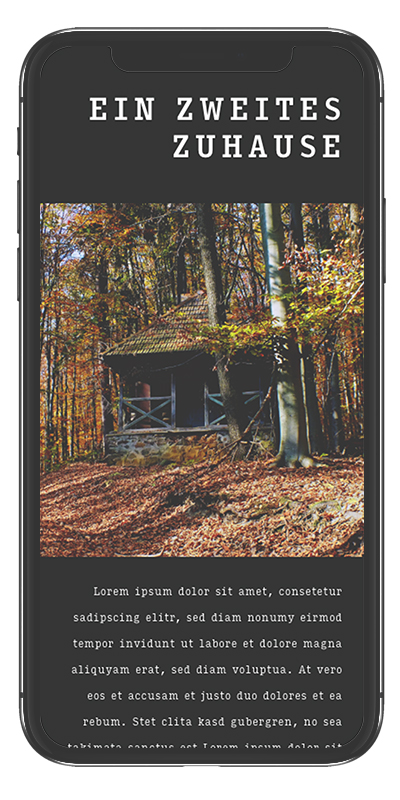 the idea behind the design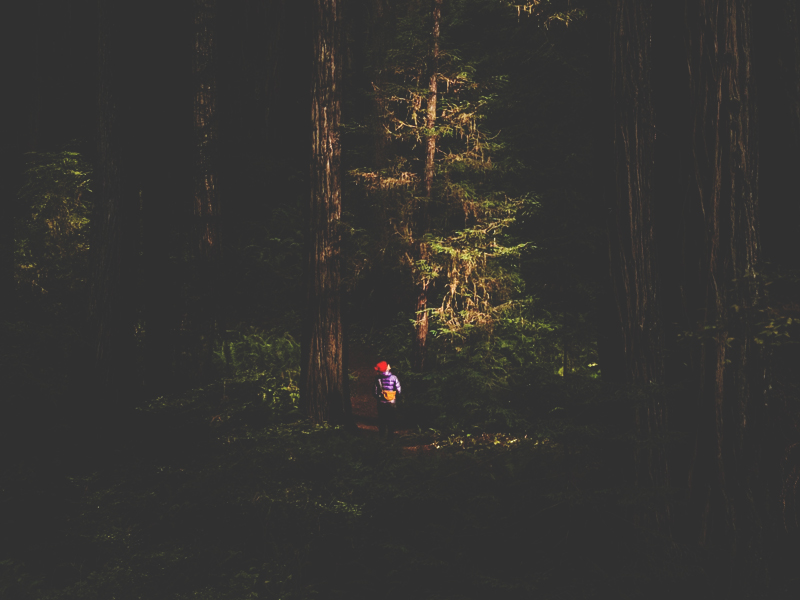 the pages
Schwarzwald offers individual pages for each topic shown. The main themes are: The place: give general Information. The location: give Information about wildlife and nature. The weather: provide Information and reports on the weather. The activities: provide an overview of the activities in the region and in connection to the forest. The stay: give information about rental services in local places. The Community: giving the opportunity to read about the region and to get in touch with locals and other visitor.
the stay
Visiting the Black Forest in Germany can get your attention so much that you may want to stay a little longer than planned. In this case you can easily use the rental services offered on the stay page to quickly find a place to stay and enjoy the location a bit longer. Even if you are planning a longer stay, is this the right place to look for accommodations to suit your needs.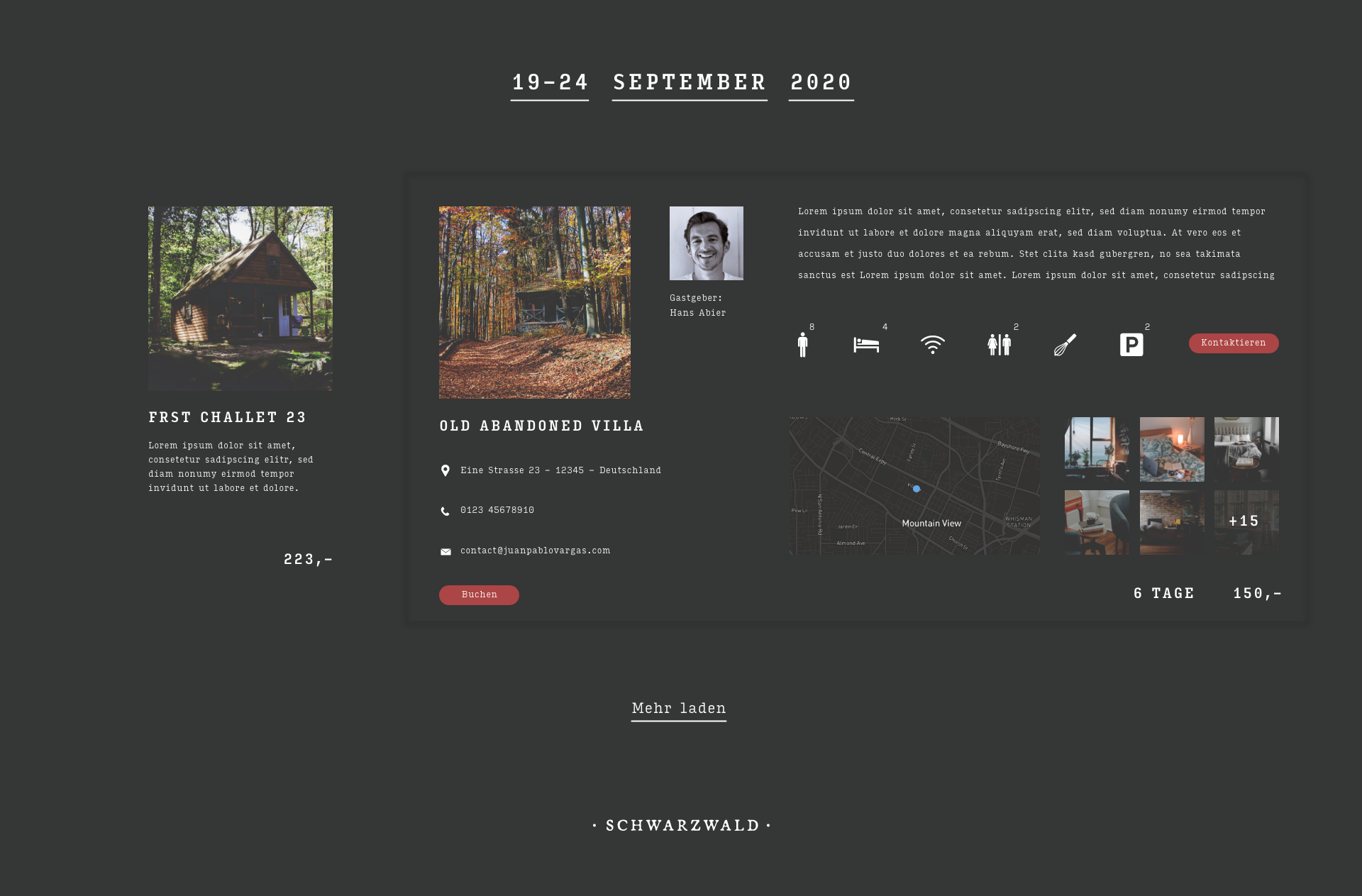 the Community
Schwarzwald not only shows the beauty of the region, but also offers locals and visitors from all over the world the opportunity to show the beauty on their own. To do this, you can use the blog on the community gage, wich has many topics related to the region. With every single blog post you can interact with other users, share experiences and give your own tips.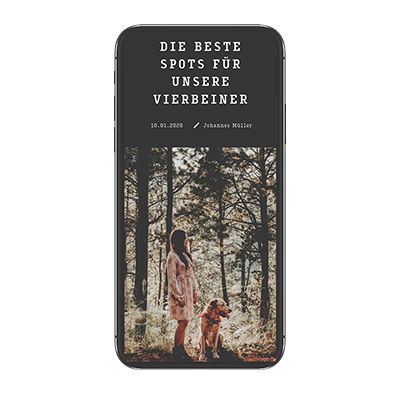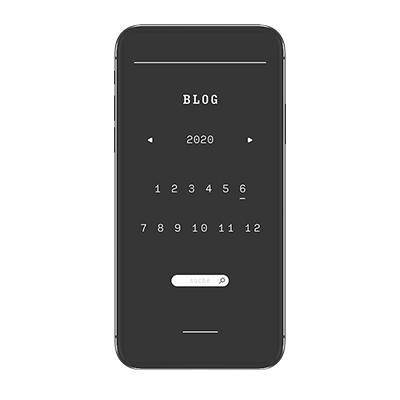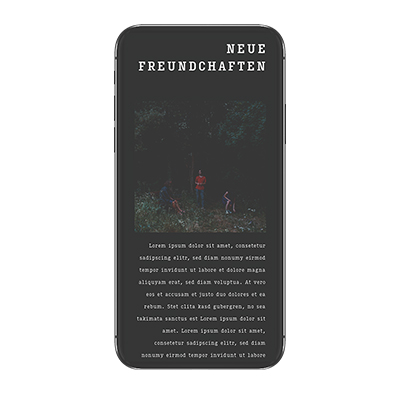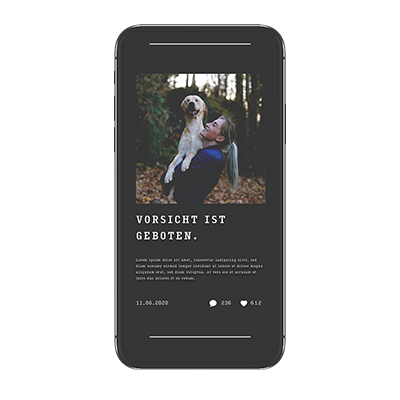 Images used found at unsplash.com