The idea is to design an online shop dedicated to the sale of plants and matching accessories. The shop also offers interesting information on trends and tips on the flora in the form of a blog. I deliberately designed the page to be very minimalist so that the essential content and characteristic elements are highlighted.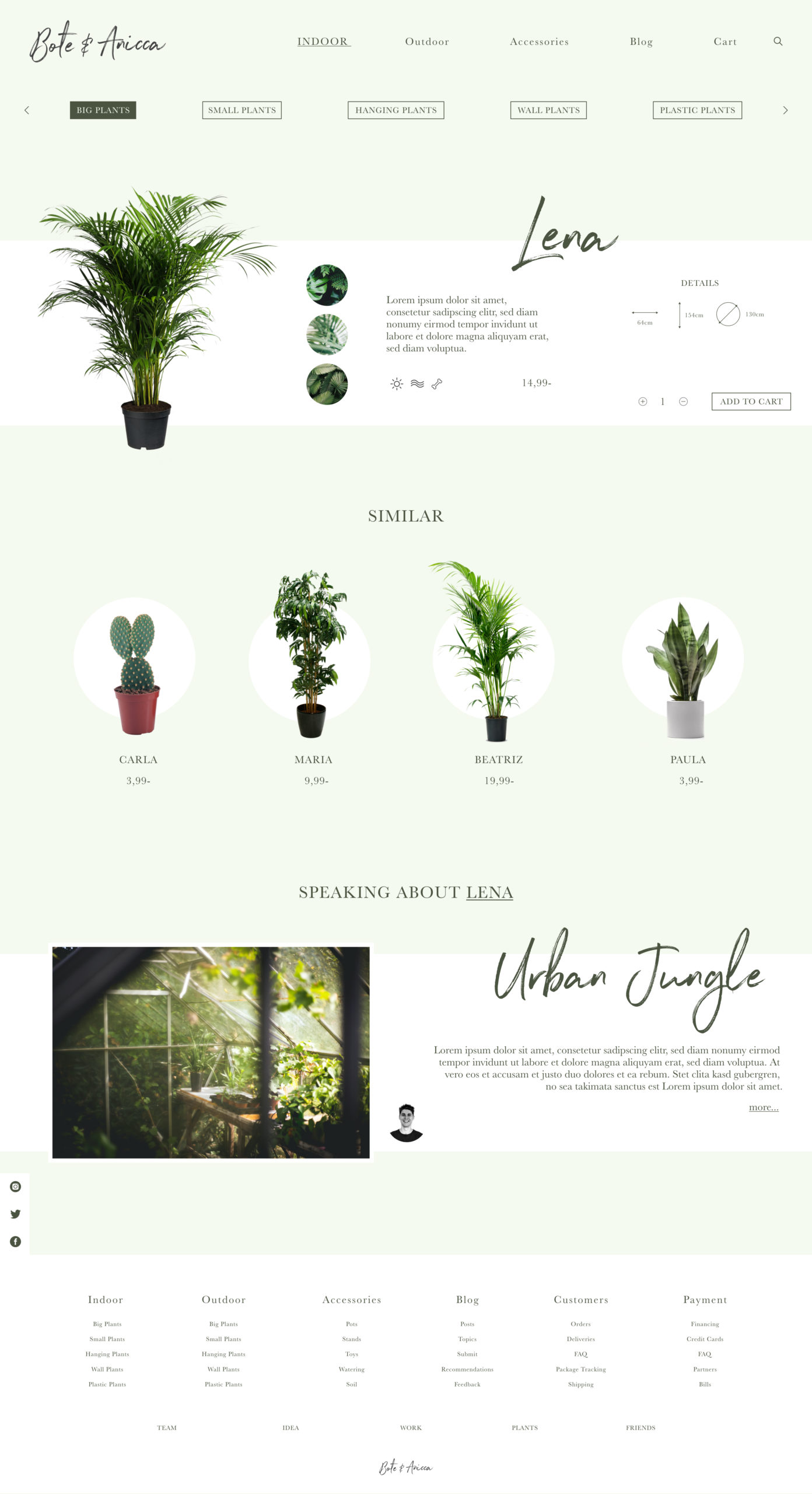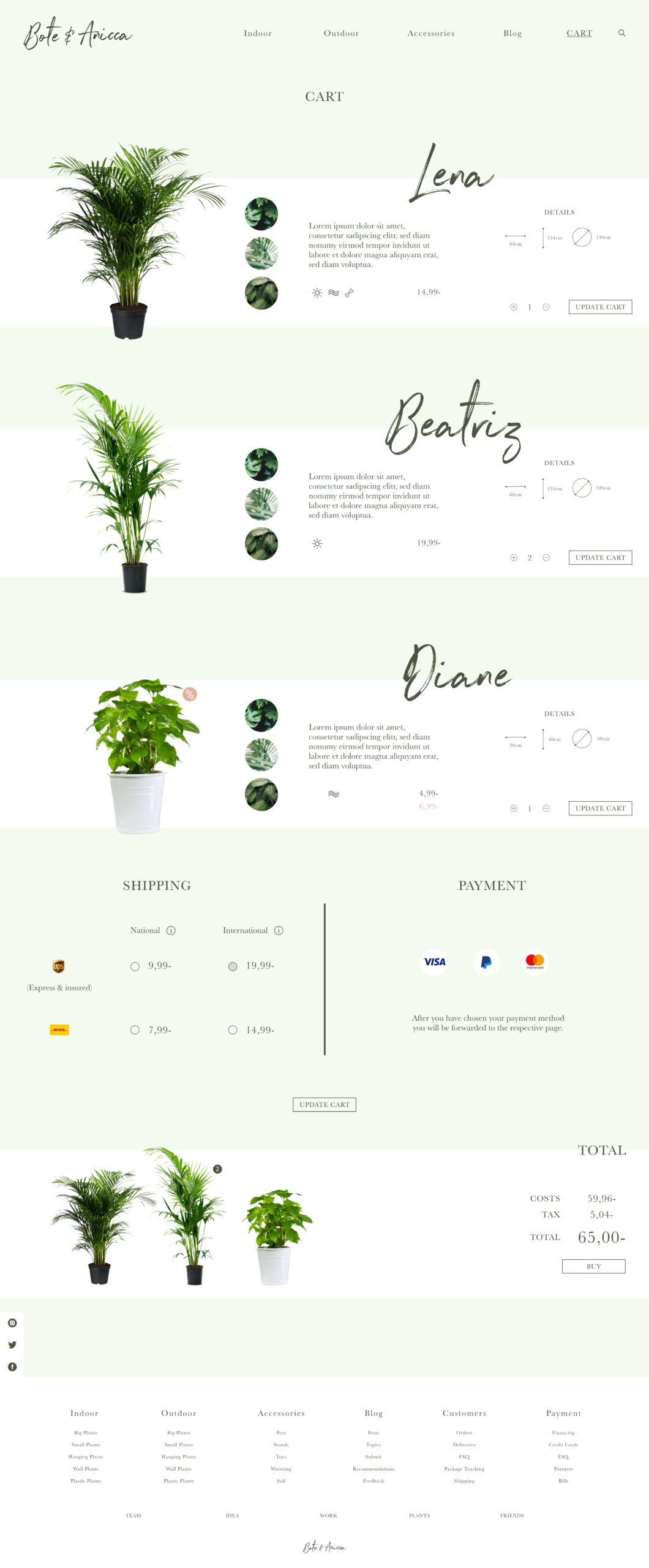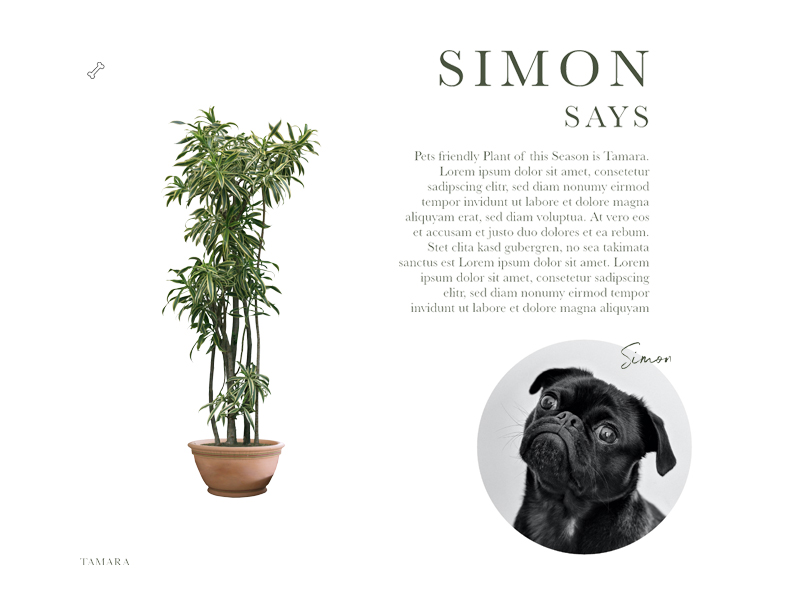 Bote & Anicca try to do more than just sell plants. The shop wants to introduce people to the green world of nature and explain to them how they can also bring it into their homes. Bote & Anicca also explains how to incorporate plants into your daily life, e.g. B. with your pets.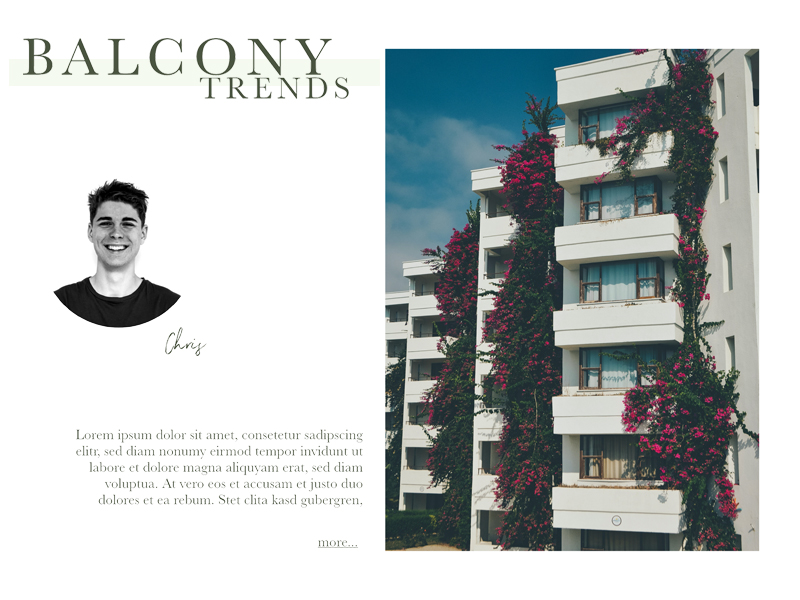 Bote & Anicca offers its customers information about the purchase of plants and accessories. In their blog, they explain, inspire and teach people how they can embark on a green, nature-friendly everyday life, optimize it or reinvent it. Trends, new plants, expert know-how are just a few examples of the various topics discussed in the blog.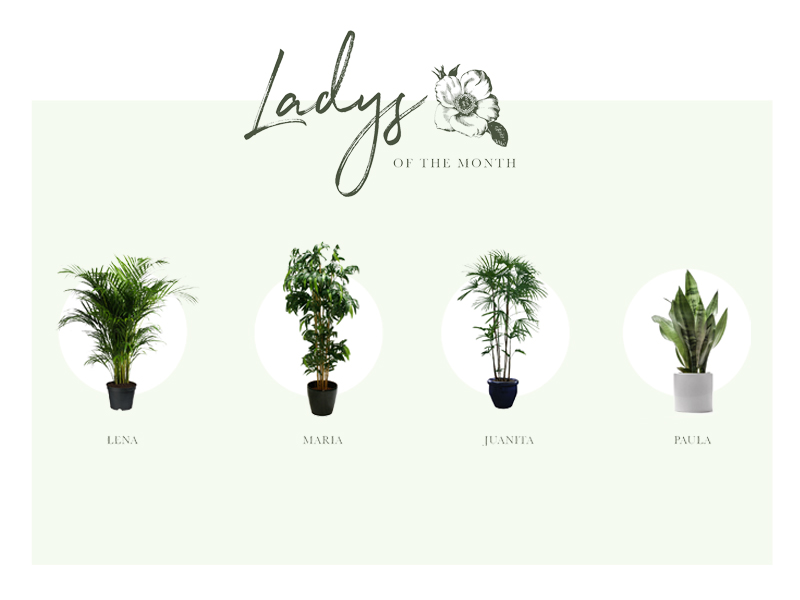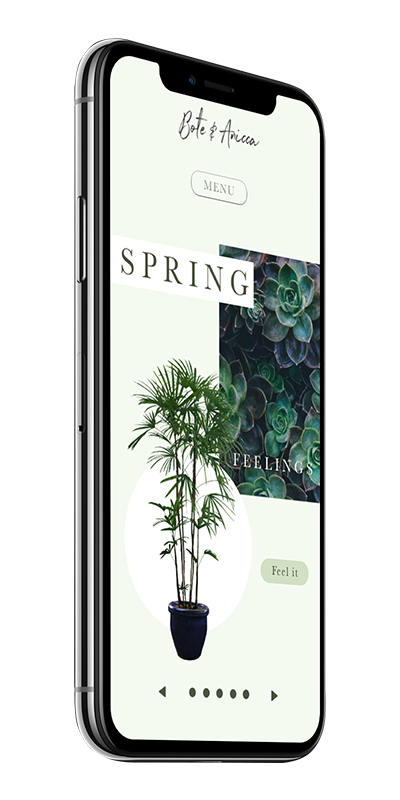 The design elements of the shop also extend into the mobile display so that the viewer is not distracted from the main experience.
You can enjoy the same experience on your mobile device as on your computer without compromise.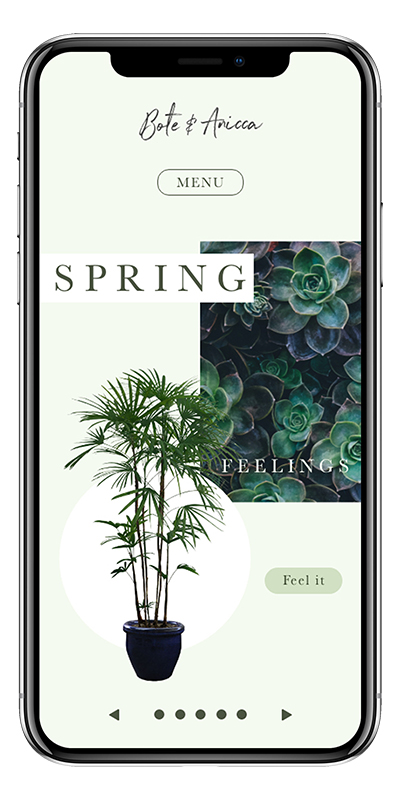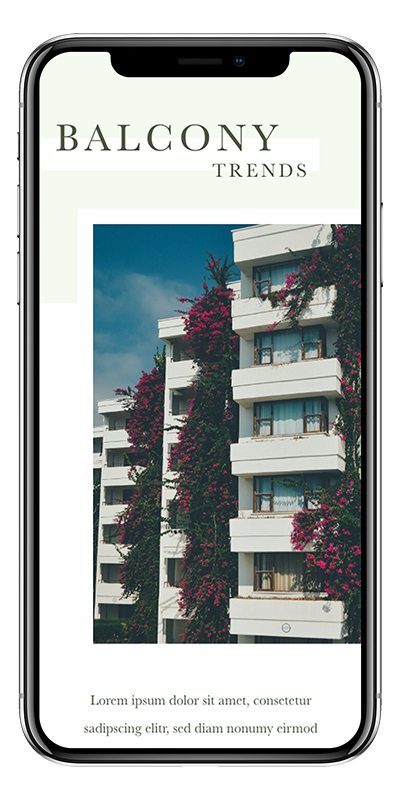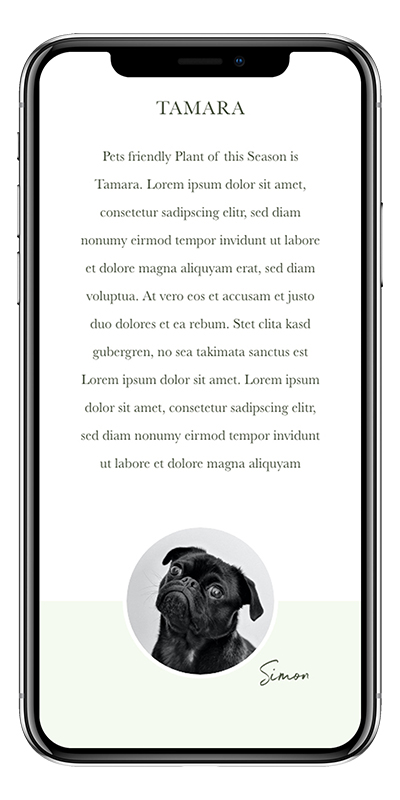 Buy all of your favorite plants quickly and easily without leaving the couch or starting the computer.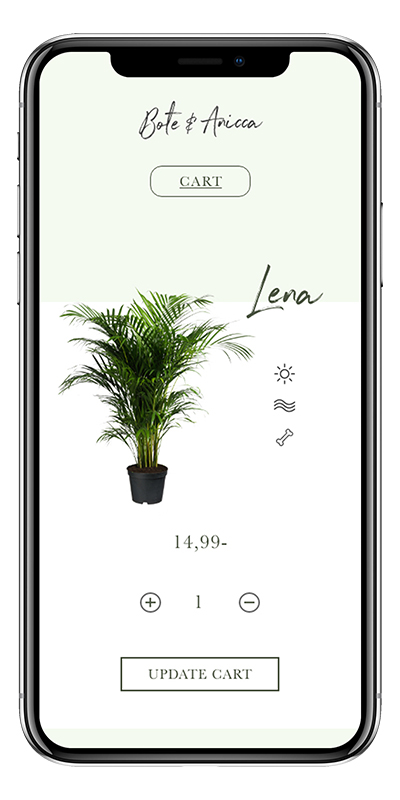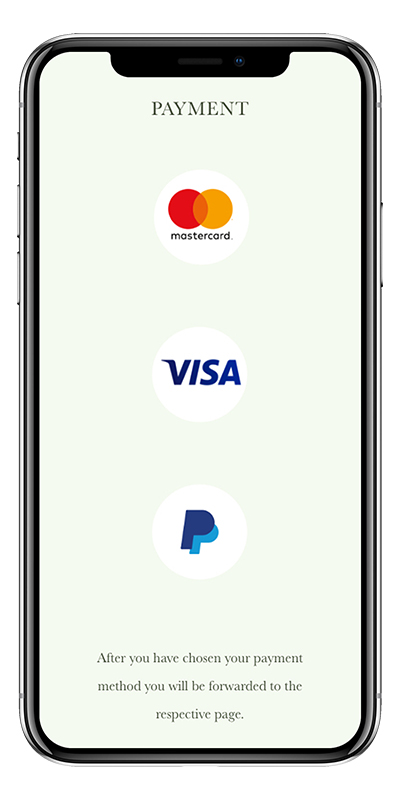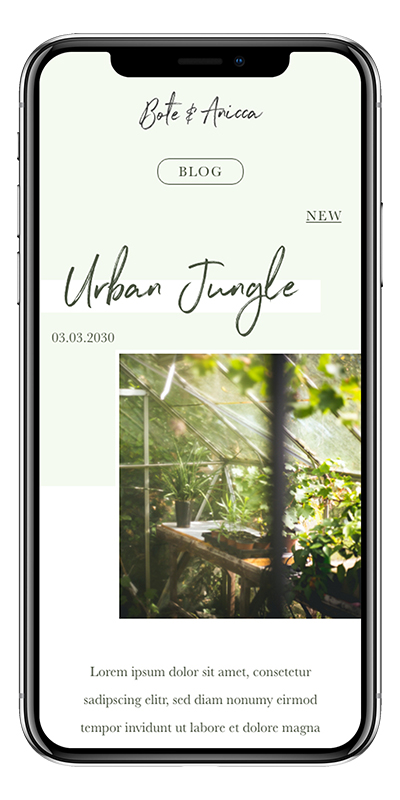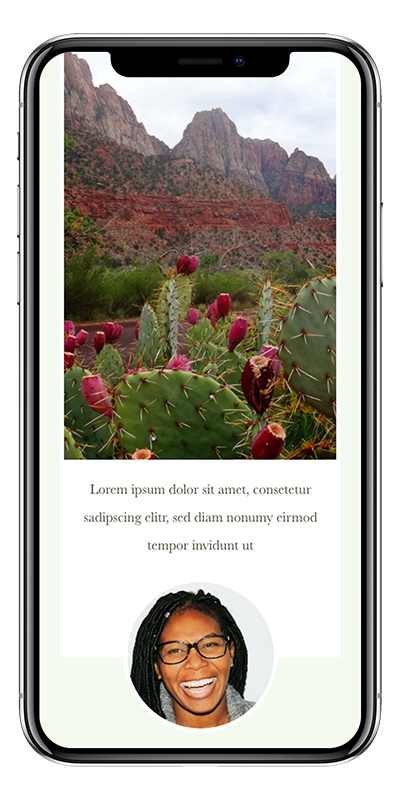 Do you want to stay up to date on your green lifestyle? No problem, the blog is optimized for mobile devices, just sit, relax and read.